How do I register MacBooster 6?
Note: If you do not have the program installed, click here to download the latest version of MacBooster 6 and install it first.
Open your MacBooster 6, click Input license here at the bottom left corner.
Please refer to the picture below: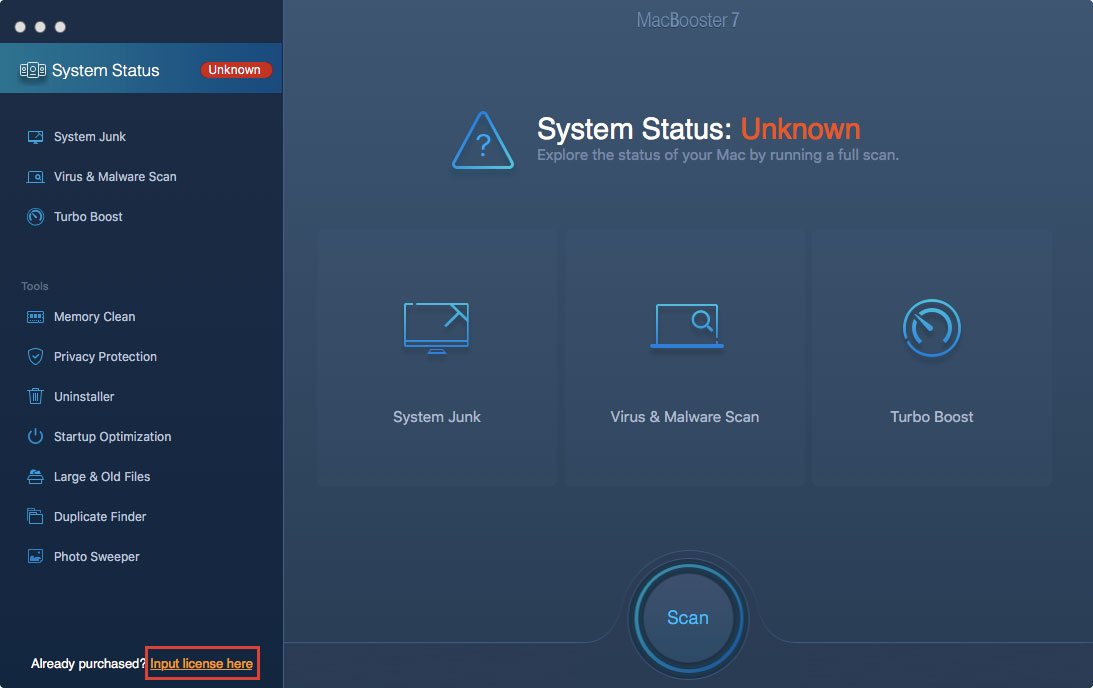 A registration window will pop up. Please copy and paste your license key in the box below, then press the Activate button, and you will get the full version.
Please refer to the picture below: